How To Attract Followers On Instagram
When you think of Instagram it's important to remember that Instagram is much like a magazine. When people visit your feed they're going to stay if the design and content catches their eye.
This is why it's especially important to learn some tips for curating an engaging gram that intrigues the right people in order to attract followers on Instagram.
When you have a thoughtfully curated, aesthetically pleasing grid, and engaging content that's intentionally designed based on the interests and values of your ideal audience, you'll enjoy the benefits of increased followers and engagement.
Today I'm going to give you 3 tips for how to attract followers on Instagram in order to reap the rewards of using Instagram to grow your brand.
How To Attract (The Right) Followers On Instagram
1. Create an Appealing Aesthetic
Instagram is a visual platform, which means in order to attract followers, you need to maintain an appealing aesthetic on your feed.
Using a simple grid layout will allow you to post regularly with purpose while maintaining a cohesive look that's attractive to your audience.
For instance, the checkerboard layout is a popular grid design that's easy to follow. This layout makes it simple to choose your photos so that your posts always look organized and your grid maintains a cohesive feel.
The checkerboard layout requires you to post a similar photo every-other post.
For instance, you might transition between light and dark photos, color and white backgrounds, or photos and quotes.
The most popular method for the checkerboard layout is to alternate between photos and quotes. This is probably because it's the simplest, easiest way to stay consistent with designing a stunning Instagram feed.
And maintaining a stunning feed is one of the key essential ingredients when it comes to attracting followers on Instagram.
Check out these 5 Instagram Grid Layouts for engagement. You might find one you'd like to try.
PRO TIP: It's not just your layout that's important when it comes to creating an appealing Instagram feed that attracts new followers. The quality of the photos you post is key. If you're not a professional photographer, or crafting your own photos is taking too much time, try a quality stock photo source, LIKE THIS ONE - designed with health and wellness brands in mind.
In order to attract the right followers on Instagram, you need to know your audience. The demographics for your ideal audience will help you to figure out what type of Instagram feed aesthetic will truly resonate with them, which content they want to see, and how to engage with them in general.
For instance, if you're trying to appeal mostly "Earth-centric city moms" then a lush green aesthetic with natural, minimalist tones might inspire them.
In order to attract followers on Instagram, keep in mind that your ideal followers are most attracted to a vibe that's familiar to them, and to which they can relate.
Knowing your audience helps you to understand which values to highlight, which aesthetic to maintain, and which content they'll love to see.
This will assist in keeping your followers coming back as well as enticing new people who fit your audience to visit your Instagram feed. Knowing your audience will also assist in guiding you forward with what type of photos to include in your Instagram feed.
PRO TIP: Often times we are our own ideal client. If this is the case for you, you may have an easier time understanding how to attract followers to your Instagram feed by tapping into what YOU are attracted to and by reflecting on which content other accounts are posting that gives you belly butterflies and keeps you coming back for more.
Last, but definitely not least, it's always best to deliver great content to your audience. Great content includes the photos you're posting and the captions you share.
Your photos need to be:
While your captions should be:
Knowing who your audience is will help you develop great content for your Instagram feed. Uploading great content that's aesthetically pleasing, follows an appealing grid layout, and is relevant to your audience will help increase engagement, followers, and profits.
When considering which content to post, consider your main interest (example: yoga), and three important values you share with your ideal client which you can regularly highlight (example: self love, sustainable living, simplicity).
Having that general posting plan can help to guide which photos and captions you choose to share in order to maintain one cohesive theme.
PRO TIP: When writing captions, focus on how you can prompt your audience to engage with you. Some effective prompts are to ask for their opinion, launch a mini poll, or ask them to leave their feedback on a controversial subject in the comments below.
These 3 tips for how to attract followers on Instagram will help you stay on-track to create a feed that appeals to the right people and increases engagement in no time.
People will start to trust you more when it comes to your Instagram feed because you'll have a plan in place to push great content that fits a consistent, relevant theme that's aesthetically pleasing for your audience.
Consistency is key when it comes to designing attracting more followers.
It's not always easy to produce your own content and many business owners struggle with that and end up losing momentum and burning out.
Lucky for you, there's an easy way to tap into all the photos you need to design a stunning instagram feed and attract more followers.
Tapping into a quality source of stock photos like this one will help you design a stunning Instagram feed, attract new followers, and grow your Instagram faster.
Get access to 8,000+ Real and authentic stock photos and social graphics to grow your business.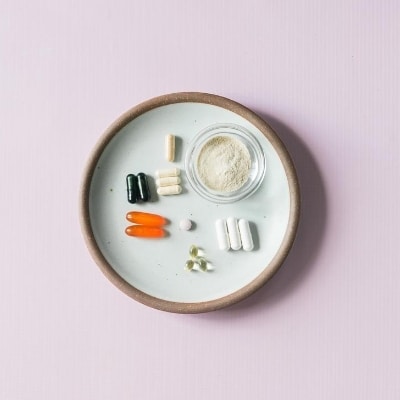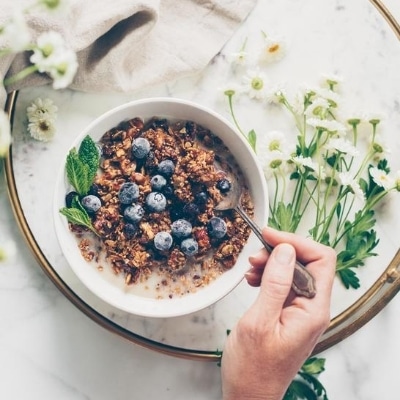 Get Your Free Simple Social Planning Kit
→ Posting calendar + guide, plus gorgeous templates (post, quote, carousel, story and reel bundle) to customize for your Instagram and beyond.