Top 8 Micro Holidays To Celebrate On Social Media This August
Searching for post ideas this summer? Micro holidays have become popular topics on social media. And they offer super fun themes to inspire your posts!
Micro holidays cover a vast range of topics and, honestly, some can be pretty weird. But that just adds to the fun.
As a wellness business owner, there are a variety of food, health, and lifestyle holidays that can fit your mission perfectly, inspire engagement and conversation amongst your followers, and add a light-hearted vibe to your feed.
Lucky for you, I've gathered a list of the top 8 micro holidays to celebrate on social media this August.
Plus, I've created an entire collection of beautiful and fun micro holiday Instagram graphics for you to tap into!
Top 8 Micro Holidays to celebrate on social media this august
National Breast Feeding Month
Aug 2 - National Ice Cream Sandwich Day #nationalicecreamsandwichday
Aug 3 - National Watermelon Day #nationalwatermelonday
Aug 4 - National Chocolate Chip Cookie Day #nationalchocolatechipcookieday
Aug 7 - National Raspberries and Cream Day
Aug 10 - National Lazy Day #NationalLazyDay / National Banana Split Day
Aug 15 - National Relaxation Day #NationalRelaxationDay
Aug 27 - Just Because Day #JustBecauseDay
Tips to get the most from these micro holidays on Social Media
It's easy to turn decadent or glutinous holidays, like "National Chocolate Chip Cookie Day" into opportunities to encourage your followers to live more healthfully.
For instance, you could share a healthy alternative recipe that follows your recommended dietary guidelines. Share a vegan ice cream recipe, or your favorite gluten-free cookie recipe. Or even share your favorite "healthy" or small batch brand.
On the flip side, you could talk about the importance of splurging every once in a while.
PRO TIP: Sharing a recipe or applicable tip your followers can apply for an instant win offers value to your audience and helps to build a trusting relationship.
2.

Post to Instagram Stories



Don't forget that posting on Instagram Stories is a great way to keep your followers entertained and connected.
Stories have become increasingly popular, and if you're not using them, you're missing a great opportunity to get in front of your current followers, and new eyes, in more ways - and to encourage interaction.
Stories also offer a great opportunity to encourage your followers to visit the post in your feed to read more, or click the link in your bio to visit your blog, website, or current offering.
PRO TIP: Prompt engagement by using the special Instagram Stories features. Add a quiz, ask a question, create a poll... all of these interactive options help to entertain your audience and foster connection.
3. Use fun, eye-catching photos
Just like with all your Instagram posts, you'll want to be sure to use quality, eye-catching photos to attract the right followers.
We've made it quick and easy for you by creating a full year of micro holiday themed photos, plus designer quotes and Instagram story graphics!
You can get unlimited image downloads right now, inside this photo membership.
Get access to 8,000+ Real and authentic stock photos and social graphics to grow your business.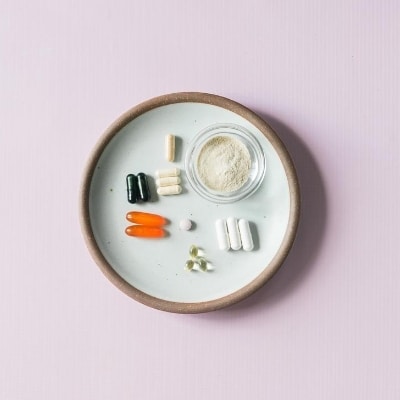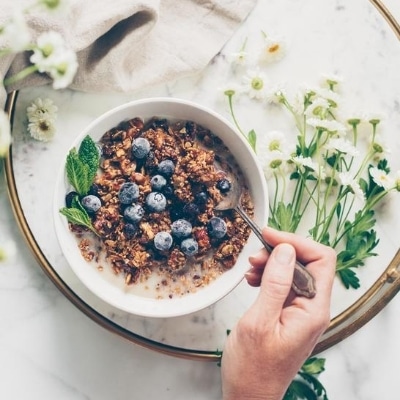 Get Your Free Simple Social Planning Kit
→ Posting calendar + guide, plus gorgeous templates (post, quote, carousel, story and reel bundle) to customize for your Instagram and beyond.