Food + Health Micro Holidays To Celebrate On Social Media This September
From international bacon day to "I love food" day, September is F-U-L-L of especially fun food and health micro holidays to celebrate on social media.
If you haven't jumped on the micro holiday bandwagon yet, you're in for a treat.
Micro holidays are uber-popular, offer an instant posting theme, and allow you to highlight a variety of food, health and lifestyle trends which can be brilliant for engaging your audience while fitting the mission of your wellness business.
I've made it easy for you by gathering my "top 9" list to help get your creative posting ideas flowing.
SEPTEMBER MICRO HOLIDAYS
Healthy Aging Month
Sept 2 - International Bacon Day #InternationalBaconDay
Sept 4 - National Macadamia Nut Day #NationalMacadamiaNutDay
Sept 9 - National "I love food" day #NationalILoveFoodDay
Sept 21 - International Day of Peace #InternationalDayOfPeace
Sept 22 - National Ice Cream Cone Day #NationalIcecreamConeDay
Sept 25 - National Women's Health and Fitness Day #NationalWomensHealthAndFitnessDay
Sept 29 - World Heart Day #WorldHeartDay
Sept 30 - International Podcast Day #InternationalPodcastDay
Tips to get the most from these micro holidays on Social Media
Try angling these micro holiday topics to entertain your audience and build connection by prompting engagement.
For instance, September 30th is International Podcast Day. What better opportunity to inspire your audience and start a conversation than by sharing your current favorite health and wellness podcast with your Instagram and Facebook followers. You can prompt engagement by asking them to share their current favorite podcast in the comments.
PRO TIP: Tag the podcast/show host you're highlighting in your post/story. This gets you on their radar and offers the potential of getting your post shared by them. Who knows, they might love what you're up to and invite you onto a future episode! Plus, they'll love and appreciate your support.
2. Leverage Topics To Fit Your Brand
Although not every micro holiday will fit your brand theme on Instagram, getting a bit creative can open up fresh ideas and opportunities.
For instance, September is "Healthy Aging Month". Think of the ways this topic could apply to your business to inspire your audience.
Whether you're a health coach, skin care specialist, chiropractor, essential oils educator or beyond, there are multiple topics you can highlight for this micro holiday.
There are so many topics for this single theme that you could choose to make it the theme for September and offer "healthy aging" tips all month long!
Here are just a few ideas to get you inspired...
1. An ancient skin care technique used by Chinese women that keeps them looking young
2. 3 morning stretches to keep you feeling limber
3. Your favorite age-reversing healthy smoothie recipe
4. How to embrace and love your body after menopause
5. 3 gut-health supplements to heal malabsorption and premature aging
3. Post To Instagram Stories
Don't forget that posting on Instagram Stories is an additional way to reach different followers.
Stories have become increasingly popular and offer a fun way to foster connection and encourage interaction.
Stories also offer a great opportunity to encourage your followers to visit your recent feed post to read more, or click the link in your bio to visit your blog, website, or current offering.
Get access to 8,000+ Real and authentic stock photos and social graphics to grow your business.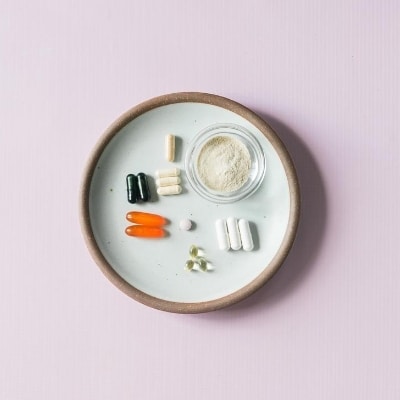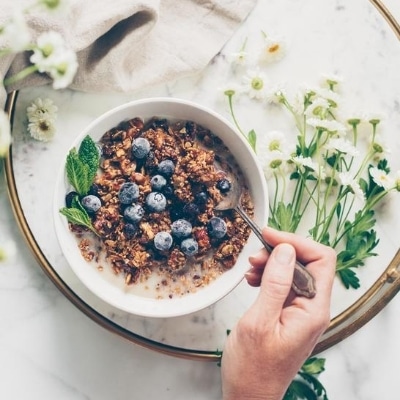 Get Your Free Simple Social Planning Kit
→ Posting calendar + guide, plus gorgeous templates (post, quote, carousel, story and reel bundle) to customize for your Instagram and beyond.