Should You Use Instagram For Your Health Business?
Should You Be Using Instagram For Your Health or Wellness Business?
So, you've heard a lot of hype about the potential to attract new clients on Instagram. Let's be honest, there are so many social media platforms to tap into these days, it's enough to put you in a head spin. But is Instagram one that should be on your top priority list? Let's explore whether you should be using Instagram for your health or wellness business.
Why you should be using instagram for your biz
Instagram offers a great way to connect with your audience, provide inspiration and grow engagement and connection with your brand.
Why are people loving Instagram so much? We are incredibly visual creatures. A well-curated image can speak 1000 words or more. And Instagram is certainly the place for people looking to be inspired. So if your target audience is one that craves inspiration, you might be in the right place.
It's important to remember that Instagram is all about the photos. Are you amazing at taking gorgeous, swoon-worthy photos? Perfect! With the right strategy, you've got a great advantage for success. If you're not a great photographer, luckily you can tap into photo sources to help you with that.
Remember - even though Instagram is free to use, it doesn't mean you won't need to invest in trainings and resources to help make your efforts a success. 
Get access to 8,000+ Real and authentic stock photos and social graphics to grow your business.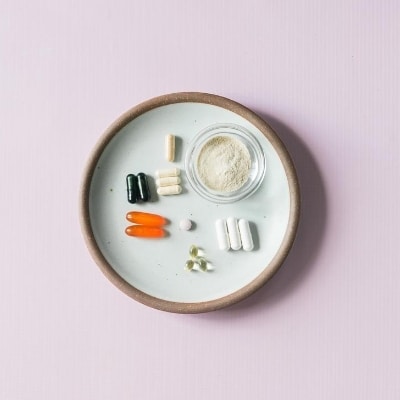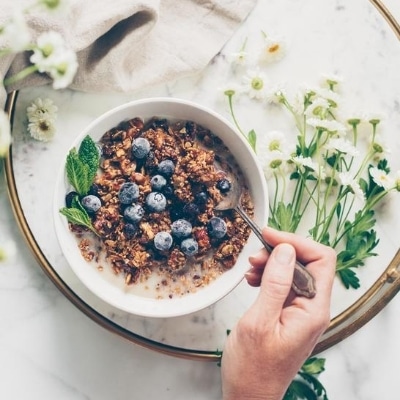 Instagram is also a particularly great place to find younger generations. About 25% of users are between 25-34, and 20% are 18-24. So if your target audience is in that age bracket, you've got a good chance of finding them.
Instagram stories are another great development that can take your business further. You can show people the behind-the-scenes shots of what you do. They feel like they are right there with you. People like to feel like they're getting the inside scoop of what happens in a brand.
There's also the chance to showcase your personality. Popping in the occasional selfie can help people to feel like they're connected to you. This is a great way to foster an emotional connection and build trust among your audience. We all prefer working with a familiar face, after all.
These are just a few of the definite benefits of using Instagram for your health business, especially if you love taking beautiful aesthetic images. It offers an incredible opportunity to foster long-lasting connection with your ideal audience and display your brand personality - which is a beautiful strategy for future sales and raving fans.
PRO TIP: Save loads of time on Instagram and boost the overall quality of your feed by tapping into stock photos. Not all stock photos are created equal. Make sure the images you use are cohesive and have a natural looking finish, like these ones.
Why you might not want to use Instagram for business
Instagram is demanding. It is always changing and requires constant learning and readjusting your strategy. It also requires a ton of presence. Experts say you should be posting 2-3 times per day minimum. Personally, I only post once per day, but I am consistent in that, and I make sure to post only high quality content - both photo and caption.
Knowing your audience and whether they're likely to be on Instagram is key. If your target audience isn't on Instagram, then you'll most likely be wasting time.
Growing a presence in more places is great, but a half-hearted effort on 5 platforms is a poor strategy compared to a full effort on just one platform that suits your audience.
Contrary to what many health experts seem to think, success isn't as simple as just posting a selfie or snapshot of your smoothie bowl.
"Post it and they will come" doesn't apply to Instagram. Your photos need to be quality, and you need to invest the time into learning and applying strategy.
You need to ask if you are committed to it. Are you ready to keep up? Can you create beautiful aesthetic content to attract and inspire followers? If not, your business Instagram may be a flop.
If any of these scenarios are you, think about whether Instagram is the right place to be spending time. After all, when you're a solo biz owner – time is precious.
PRO TIP: The Instagram crowd doesn't respond well to anything that feels overly sale-sy. Instead of posting promo and product photos, focus on connecting, educating and inspiring your viewers. This is a fantastic platform for strengthening your brand presence, growing trust, engagement and visibility.
Even the experts say that keeping up with social media can be overwhelming. If you're a solo venture and having to DIY all aspects of your business, it's even worse. So you end up spreading yourself thin and burning out.
As small business owners, we're often juggling so much and we spread ourselves thin. Rather than taking on everything, I recommend choosing just 1-2 social media platforms, based on:
1. Where your ideal clients are hanging out
2. What you can keep up with and easily manage
Learn them inside and out, get comfortable with them, and learn what strategies work for your business.
Each social media channel is different. They take different levels of efforts, and have different demands. It might be images, information, tips, recipes or inspiring quotes – and they all attract different people. So whichever platform you do choose, it's important to make sure you are giving it the right fuel to become a success.
Want to learn more about using Instagram successfully to support your business? Check out the Ultimate Instagram Toolkit. You'll receive beautiful visuals to use, top hashtags to try, topic inspiration and my essential resource guide. Sign up for free HERE.
8,000+ Natural-vibe photos and social graphics to grow your business
Get Your Free Simple Social Planning Kit
→ Posting calendar + guide, plus gorgeous templates (post, quote, carousel, story and reel bundle) to customize for your Instagram and beyond.