Ten Best Marie Forleo Inspirational Quotes (for Instagram)
Marie forleo is one of my all time favorite gals. Especially when it comes to spreading those inspirational quotes we all love so much.
If you don't know Marie, allow me to introduce you.
She's a super lovable, world-renowned life coach who was named a "thought leader" by the one and only Oprah.
She's the author of New York Time's best selling book Everything Is Figureoutable, a big-time salsa lover, and a former "Nike Elite" dance instructor (think hip hop exercise videos - yeah, she's that cool).
This gal is seriously my favorite kind of gal.
She's also the creator of award-winning "Marie TV"and the founder of B-School - a modern online business school for purpose-driven creative entrepreneurs.
B-School gave me the step-by-step plan to launch my 6-figure passion business (even without any business sense).
So Marie is super special to me.
She's also the recipient of the best in show hair award. Dang, girl, those are some swoon-worthy locks! (You'll understand what I mean when you see her. ;) )
Here's a collection of my absolute favorite inspirational Marie Forleo quotes.
I paired them with beautiful Wellness Stock Shop photos. Feel free to share them to Instagram, Facebook, Pinterest, or wherever moves you to share the Inspiration.
Tag @wellnessstockshop - I love to see how and where these are shared!
Or keep them as a daily reminder to yourself - post them around your workspace, on your computer or phone.
Note: Please never remove watermarks on any Wellness Stock Shop images (or any photos or designs).
"You're always being led to your highest good, as long as you have the courage to listen." - Marie Forleo
"Don't let anyone tell you what you can't do." - Marie Forleo
"How would you behave if you knew you were the best in the world at what you do?" - Marie Forleo
"What we say to ourselves in the privacy of our own minds, matters." - Marie Forleo
Get access to 8,000+ Real and authentic stock photos and social graphics to grow your business.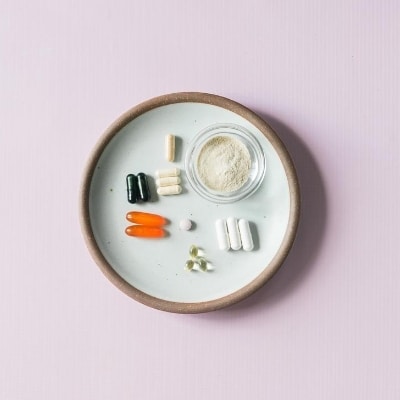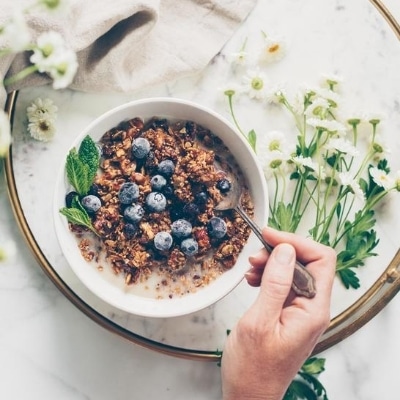 "The secret to finding our passion, is to bring passion to everything that we do." - Marie Forleo
"Everything is figureoutable." - Marie Forleo
"Show up in every single moment like you're meant to be there." - Marie Forleo
Get 10 Quotes For Instagram - Free
Plus, you'll get a new FREE stock photo each month and occasional special offers.
"You don't have to get it perfect, you just have to get it going." - Marie Forleo
"There has never been and never will be another you. You have a purpose - a very special gift that only you can bring to the world." - Marie Forleo
"Starting small doesn't mean thinking small." - Marie Forleo
Pre-designed Healthy Photo Quotes - Save tons of time and boost your brand presence by tapping into professionally designed quotes. You'll find carefully curated sets of perfectly sized photos for social media - both pre-designed with quotes to grab-n-post, as well as blank images to design your own in our Postables collection.