How To Make Your Wellness Brand Stand Out Online
Do you ever feel like there are so many other wellness pros doing what you're doing that it's impossible to make your business stand out online?
The truth is, there are a lot of people doing what you're doing. HOWEVER, there's something different about you.
Something unique about your brand.
And highlighting that something which makes you unique is the key to making your business stand out online.
And before you say, "but Briena, there's really nothing special about me", hear me out.
You truly do have beautiful, unique gifts to share with the world. No one is you, and that is your power.
It's true for each and every one of us.

If you're struggling to pinpoint what makes you unique, I'm going to share some of my own unique qualities as examples, as well as 3 exercises to help you dig in to uncover yours at the end of this post.
Too often, we're conditioned to believe we need to be like everyone else - to fit in.
What if you decided not to?
What if you decided to claim your beautiful weirdness, oddities, quirks and unique passions and qualities - to honor them, highlight them, and unashamedly leverage them into what you offer?

You, my friend, would stand out and have one POWERFUL position in the marketplace.
This quote from Marie Forleo helped me to feel strong and to realize I was on the right path when I decided to ditch the norm and carve out a new path, combining the holistic wellness and stock photo industries.

Her life-changing online business program, B-School is where I learned to highlight my unique qualities in order to stand out online and attract my dream clients.
Get access to 8,000+ Real and authentic stock photos and social graphics to grow your business.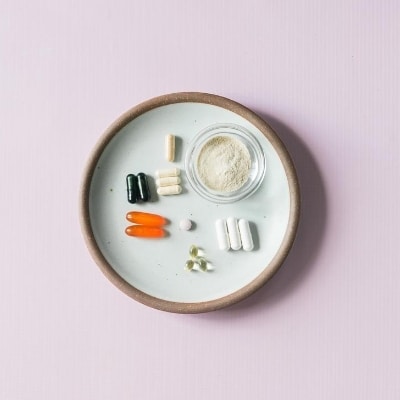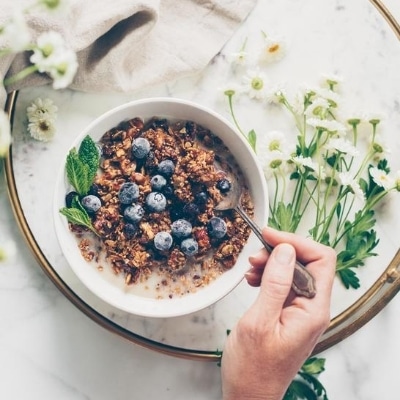 Our gifts are often a unique combination of many things.

Some of those things for me are my compassion, my dedication to the environment, my ability to see beauty in everything, and my unshakable tenacity to be the change I wish to see in the world.
Realizing my gifts (I like to think of them as my super powers - wink, wink) allowed me to claim them, pair them with my skill of photography, and weave them into something strong and beautiful to serve our world.
It wasn't hard - those things already live in me. I just needed to accept them, honor them and unleash them into my brand and business.
Not only that, but building my business around these gifts has really helped me to stand out and attract my soul followers - other amazing individuals who connect on my same values and whom I love working with - like you!
The results have been amazing.
Since joining B-School, I've grown a dedicated community of over 11,000 wellness pros in over 15 countries and have been invited to speak on Podcasts and at events worldwide.
I've also built my business from zero to 6-figures with total time and location freedom. Last year I spent two months in Bali, soaking up the sun and connecting with my community on the poolside.
This is just an example of the amazing things that can happen for you once you discover how to highlight what makes you unique.
Do you know what your unique gifts are that set you apart? Are you leveraging them?
If you're struggling with that, Marie Forleo is the queen at helping you to realize your unique gifts - and I highly recommend you consider joining B-School to dig in deeply to all the steps that go into growing a meaningful, profitable business online.
3 Tips To Discover What Makes You Unique
What makes you uniquely YOU?

Sometimes it's hard to discover these things for ourselves, so here are some good exercises:

1. Call up 5 people who know you best and ask them to describe what they love most about you. Ask them to list 5-10 words that describe you best. (I bet you'll begin to see a trend.)

2. Do some freestyle journaling. Ask yourself: What's my unique view on the world? What are my values? What combination of passions, techniques and skills combine to create that special gift that only I bring to the world (or my industry)?

3. Once you have a good feel for your unique gifts and qualities, ask yourself this: How can I honor and highlight my unique gifts more in my brand + business to make myself stand apart in my industry?