2020 Social Media Image Size Guide
Have you noticed that your pictures look really nice and crisp on your computer, but kinda fuzzy when you post them on Facebook?
What is up with that? This phenomenon of Facebook-fuzz is perplexing (and not to mention frustrating) - but there is a solution, sweet friend.
The answer lies in the specific file size you upload.
In fact, there are specific file sizes to use in order to maintain the crispest appearance across all social media platforms. 
So... which file size is best, you ask? It depends.
Since each social media platform has its own sizing requirements, it can be pretty confusing trying to figure out which Wellness Stock Shop file size to download when prepping your posts.
Not to worry. I've created a super convenient social media size guide - updated for 2020 requirements - so that you can quickly find the right image size for any social media platform.
Plus, I've designed this super handy cheatsheet for you to download for FREE! Be sure to save it in an easy-to-reference spot.
Quick-Reference Cheatsheet
Download this FREE quick-reference cheatsheet to help speed up your workflow.
PRO TIP: Design programs such as Canva.com offer a great variety of pre-sized Facebook and social media templates and design tools. Keep in mind, however, their sizing isn't always kept up-to-date. Be sure to cross reference template sizes with this 2020 social media size guide to be sure the template you're using meets the current sizing standards.
You'll find the full 2020 Social Media Size Guide Below. But before you dive in, you might be wondering how to use this sizing guide to download the appropriate image size from the Wellness Stock Shop photo library.
There are a few important things to keep in mind in order to choose the right image size. Here are a few guidelines...
GUIDELINES TO DOWNLOADING THE RIGHT IMAGE SIZE:
Get access to 8,000+ Real and authentic stock photos and social graphics to grow your business.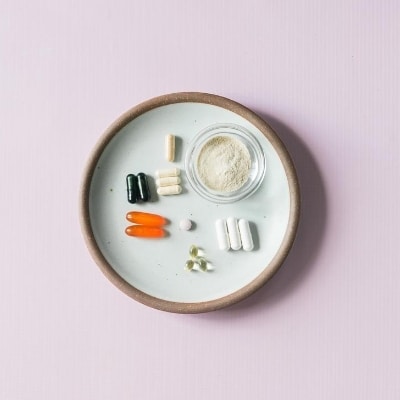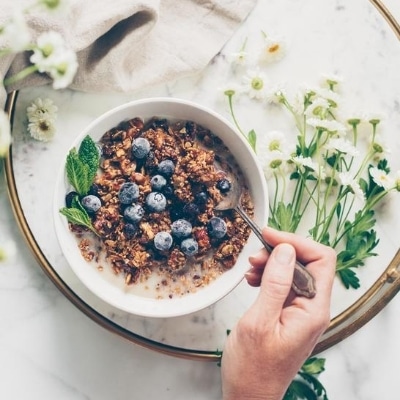 Wellness Stock Shop Image Sizing Guide:
Wellness Stock Shop offers a variety of download sizes for your convenience. This helps to save a lot of time so you can simply download and post - and also helps prevent bogging down your computer if you don't need a mega sized file.
Here are a few tips for understanding our image download sizes so that you can be sure to download the right size for your project:
1. Quick Download
Clicking the little arrow cloud below a photo offers a quick download option. Each size displayed in the pop up box refers to the image's long edge. So, for instance, downloading a medium sized image file will deliver a file with a 1600 pixel long edge.
2. Full Sizing Details
For full sizing details, simply click on the photo you'd like to download. A larger image display will appear along with a digital download option box. Each size option will offer details listed as "Resolution". Now you can see here that this particular image has a short edge of 1067 pixels and a long edge of 1600 pixels.
3. Choosing The Right Sized Photo For Your Social Media Post
Now that you know where to locate Wellness Stock Shop photo sizing. Let's test out how to go about choosing the right size for your desired social media post. Let's pretend we want to design a Pinterest "Pin" graphic. Here's what to do:
Determine the image size requirements for your post by referencing the 2020 Social Media Image Size Guide below. (In this case, we're referring to the Pinterest "Pin" Image size which is 1000 x 1500 pixels.)
2. Reference the WSS digital download sizing and find an image size that assures both width and height edges meet the minimum sizing required. In this case, the medium size file works perfectly and offers a little room to spare.
PRO TIP: Keep in mind that if you're using an image in a design and need to crop in the photo, you may need to download an extra large sized image in order to allow room for creative flexibility. Stretching out a photo may cause the image to lose its quality and appear blurry.
This quick guide will help you determine which file size to use across any platform.
2020 Social Media size guide
( width x height pixels )
Facebook Image Sizes
Post Image: 1200 x 630 pixels
Cover Image: 851 x 315 pixels
Profile Image: 180 x 180 pixels
Link Preview Image: 1200 x 627 pixels
Group Cover photo: 820 x 428 pixels
Stories Image: 1080 x 1920 pixels
Ad Image: 1200 x 628 pixels
Event Cover Image: 1920 x 1080 pixels
Instagram Image Sizes
Post Image: 1080 x 1080 pixels
Profile Image: 110 x 110 pixels
Instagram Stories: 1080 x 1920 pixels
Highlight Cover: 1080 x 1920 pixels
Pinterest Image Sizes
Pin Image: 1000 x 1500 pixels
Profile Image: 165 x 165 pixels
Board Cover (Lg): 222 x 150 pixels
Board Cover (Sm): 55 x 55 pixels
LinkedIn Image Sizes
Business Profile Image: 300 x 300 pixels
Personal Profile Image: 400 x 400 pixels
Business Cover Image: 1536 x 768 pixels
Personal Cover Image: 1584 x 396 pixels
Post Images: 1200 x 1200 px
Twitter Image Sizes
Tweet Image: 440 x 220 pixels
Cover Image: 1500 x 500 pixels
Profile Image: 400 x 400 pixels
YouTube Image Sizes
Cover Image: 2560 x 1440 pixels
Profile Image: 800 x 800 pixels
Thumbnail Image: 1280 x 720 pixels
Google My Business
Post Images: 497 x 373 pixels
Cover image: 1080 x 608 pixels
Logo Image: 250 x 250 pixels
Get Your Free Simple Social Planning Kit
→ Posting calendar + guide, plus gorgeous templates (post, quote, carousel, story and reel bundle) to customize for your Instagram and beyond.