How To Promote Your Essential Oil Business
Did you know, our brains process visuals 60,000 times faster than we process words?
That's why having eye-catching images that promote your business and offer value to your prospects are a must.
Quality photos grab attention and make your oils business stand out.
Not a professional photographer? No problem.
These days, savvy essential oil business owners and wellness influencers are saving time and growing their businesses faster by tapping into ready-made resources, like stock photos and customizable templates.
It may not seem obvious at first but there are dozens of ways that stock photography + templates can help you grow your business.
I've put together a few ways your essential oil business can use stock photography and customizable templates in promo designs to thrive and be the envy of the internet.
Creating info graphics is a great way to boost SEO for your website, get discovered on Pinterest, go viral on social media, and inspire others to use essential oils. Plus, they're super fun to make!
Diffuser blends are a great place to start. But you can create info graphics to share all sorts of tips, recipes, usage guides and more.
Wellness Stock Shop offers plenty of photos with ample "white space" for you to overlay text, in addition to dozens of gorgeous customizable Canva templates for Pinterest and beyond.
This makes it easy to create diffuser blends and other shareable designs to inspire your followers and promote your essential oil business.
Photos with negative space allow you to easily overlay your text with a clean look.

When using a "busier" photo (without negative space), try adding a color background with decreased opacity behind your text so you can still see the photo, but your text is easy to read.

Group blends based on themes, such as a specific oil, desired feeling, emotion, ailment, activity, holiday or season.
Tap into pre-designed templates, like our growing collection of exclusive Canva templates (included with membership) to easily create value-packed, professional posts for social media.

Use your branding colors and fonts to maintain your branded look.

Add your logo, watermark, and/or website URL to help boost brand recognition.

Repurpose your graphics to share to multiple platforms (i.e. your blog, Pinterest + Instagram Stories).
Using mockup images is a super fun, savvy way to promote your webpage or promo.
Inside the Wellness Stock Shop membership, you'll find images with iPad and iPhone screens in addition to blank journal pages and even menu cards.
Mockups look professional and there are endless possibilities for what you can plug into the blank screen to help promote your essential oils business.
I've created a list of ideas for you...
Affirmations
Diffuser Recipes
Webpage
Promotion Page
Featured Essential Oil, Promotion, or Product
Your Freebie Opt-in
Sales Page
Instagram Feed
Menu Or Healthy Recipe
Special Promo Code
Course Purchase Page
GIF Highlighting an Action
Step-By-Step Process
Inspirational Quote
Tips
Pinterest Account
Social Handles
PRO TIP: CLICK HERE to learn step-by-step how to add your image to an iPad or iPhone mockup screen in Canva.
Maintaining a beautiful Instagram isn't easy by any means but stock photos can make it so much easier!
You won't have to spend hours setting up the perfect snapshot and fumbling with photo filters for that one scroll-stopping image.
It's so simple it kinda feels like cheating. But I'll let you in on a secret. Most of those swoon-worthy Instagram feeds you love? They're using stock photography.
TIPS FOR DESIGNING A BEAUTIFUL INSTAGRAM FEED WITH STOCK PHOTOS:
Choose a color palette. Need help? Check out: How to choose the perfect Instagram color palette
Find a beautiful, quality source of stock photos for Instagram - like this one.
Sprinkle your own snapshots evenly into a feed full of high quality stock photos to maintain an authentic look while boosting the overall appearance of your feed.
Apply a photo filter to your own snapshots that matches the finish of the stock photos and gives your photos an extra polished look.
Be sure to educate your audience and share how you love to use EOs by posting info-graphics. You can find hundreds of gorgeous customizable Canva templates to showcase your diffuser blends, quotes and usage tips right here.
PRO TIP: CLICK HERE for tips on how to blend your own images with stock photos to create a beautiful Instagram feed.
Get access to 8,000+ Real and authentic stock photos and social graphics to grow your business.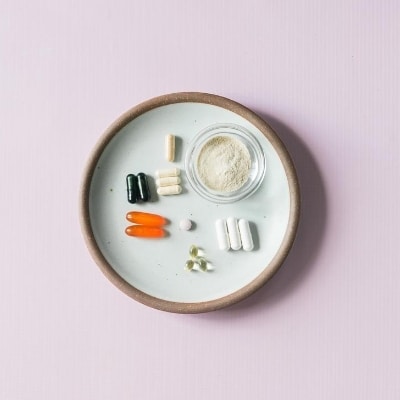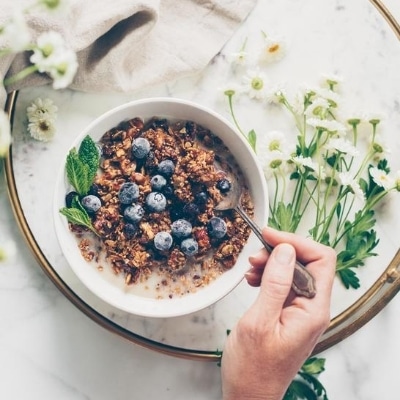 There's no better way to keep connected with your prospects, build an authentic connection or promote your offers than to build a nurtured email list.
And the best way to build an email list for your essential oils business is to offer something valuable for free!
An eBook is a popular lead magnet to offer. You can share your favorite essential oils recipes, diffuser blends or tips.
Creating a beautiful, eye-catching graphic is essential to getting your prospects to drop their name and email in exchange for your lead magnet.
Wellness Stock Shop membership includes access to stunning customizable workbook templates - plus 8,000+ beautiful photos - to make creating your irresistible lead magnet a breeze.
Creating a lead magnet title that's specific and strong is essential. 

Make sure the quality of your freebie matches the quality of everything you do and offer in your biz. This is not a place to skimp! Remember - this is probably the first experience your new prospects will have with your business. You want to relay your professional, quality message.

Use a professionally designed workbook template, like the ones included with WSS membership, to 10x your design time and assure your ebook looks gorgeous and professional.
Instagram Stories have become increasingly popular. Plus, they're a highly effective way to build a more personal connection with your audience.
Followers love seeing a more behind-the-scenes glimpse into your world. They also love to receive helpful tips and insights.
This offers a perfect opportunity for you to share tips for how to use essential oils, feature your promos, and highlight certain scents and essential oil diffuser blends.
While Instagram Stories only last 24 hours and can be super time-consuming to pull together on a daily basis, tapping into our collection of pre-designed graphics and essential oil stock photos can save you TONS of time and inspire your post topics.
Just plug your tips + recipes into any of our 100% customizable Canva templates, add a photo from our growing library (optional), and - ouala!
Want to learn more? Get my 13 best Instagram story tips for your business here.
TIPS FOR INSTAGRAM STORIES:
Hold your viewers' attention by creating a storyline with your daily Story. Or be sure there is a relevant, cohesive theme.

Create intrigue by taking advantage of all the design options available in IG Stories. For instance, switch up fonts when adding text to your photos or templates... this helps to keep your viewers interested.

Sharing tips and recipes your ideal clients can use right away gives them an instant win and gets them excited for more.

Use done-for-you templates and add your own text.
DID YOU KNOW?
After analyzing over 1 million articles, BuzzSumo found that those with an image once every 75-100 words got TWO TIMES the social media shares as articles with fewer images. (SOURCE)
There you have it. Five promo design ideas for your essential oil business, packed full with tons of valuable tips, tricks and tools for you to tap into.