How to Create Deeper Connection on Social Media During Social Distancing
Now more than ever, with people confined at home and "social distancing", your ideal followers are hanging out online looking to find connection. Now is the time to use your expertise to help support people who are stuck at home suffering from lack of physical contact with their friends, family, and coworkers.
During this social distancing order, you can use your health and wellness expertise to spread some uplifting messages, tips, and beautiful photos on social media to help encourage people to use this time to practice new ways to stay balanced and healthy.
With an overwhelming feeling of fear, stress and anxiety at the unknown during a global pandemic and recession, now is the time to step up and into your strongest role as a health and wellness professional. Social media is an invaluable tool right now, and offers an opportunity for you to show up, support others, and build a deeper connection to your brand.
You can use your knowledge to encourage everyone around the world to maintain healthy eating habits, daily routines, rituals and mindset during social distancing. Now is the time to use your social media to create a deeper connection and here's how you can do this.
How to Create Deeper Connection on Social Media During Social Distancing
1. Share Beautiful Photos
Use some beautiful Wellness Stock Shop photos to help uplift your social media connections. You could use the stock photos to create beautiful meme style photos that have health and wellness inspirational quotes or tips on them to encourage engagement and connection during social distancing. Or, use the hundreds of done-for-you quotes I've already gathered for you inside our photo membership.
Even though we're all social distancing, you can still make deep connections through live video chats. Develop a weekly schedule of live videos that you can host on Instagram Live, Facebook Live, or YouTube Live to engage with your followers. Make notes of what you'll discuss during each live video and use Wellness Stock Shop photos as marketing tools to promote your scheduled live video chats.
Asking questions engages your followers and helps them to feel like they're a part of your world. It also shows them that you care.
Their responses will help you to determine what your followers are worried about and how you can best support them at this time. It's important to address their concerns and meet them where they're at.
Use this information to help prompt the health and wellness tips you share.
Maybe people are concerned about their mental health and need some tips to stay mentally well during social distancing. Maybe people are concerned about their gym being closed down, so you can work to discuss some tips to use household items to sneak in exercise during social distancing.
Get 8,000+ real and authentic stock photos and social graphics to grow your business.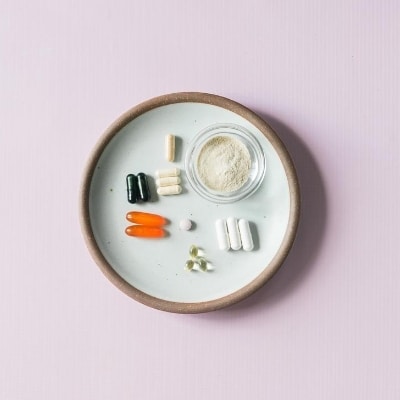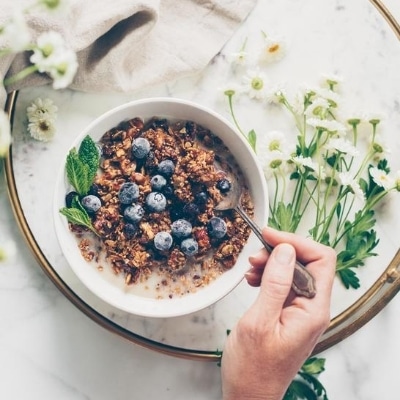 4. Interview Other Professionals
Consider interviewing other professionals in your industry that can bring additional information and tips to your social media followers. This can provide a lot of value to your audience while supplementing your own expertise.
Many video chat programs allow you to do a live feed or webinar where you can engage with your audience and share helpful health and wellness tips in real time.
Give shoutouts to other people - your followers or other small businesses - who are sharing valuable content.
You can do this by tagging them in your caption and highlighting what you think was so valuable that they shared, or screenshot their post and share it to your IG Story, tag their handle and write a quick comment about why you love their content.
This will not only make that person feel special, it can help you noticed by them, grow a relationship and foster a deeper connection. And chances are, they'll repost to their story as well, which will get you in front of their audience.
Nothing connects you more to your audience than the struggles you share. Now's the time to open up. Let them know they're not alone. The feelings and fear they're experiencing is okay.
Sharing details of even silly things you've struggled with that you can bring humor to will help them see how similar you are. These struggles and experiences help them to resonate with you and help them to know you resonate with them as well.
You can further support them by showing them how you are personally handling these situations and what you're doing to deal with daily struggles.
As a wellness professional, your audience is looking to you for guidance and leadership to help them through these struggles.
All of these ideas will help bring your community together for conversations, engagement, and connection during social distancing.
When you pause to create deeper connections on social media during this time, you're setting yourself up to have a loyal and trusted following who will remember you when things perk up. Your expertise can help uplift society and make a big positive impact during these times.
Get Your Free Simple Social Planning Kit
→ Posting calendar + guide, plus gorgeous templates (post, quote, carousel, story and reel bundle) to customize for your Instagram and beyond.